LSR Annual Report
LSR Mission Statement:
It is our mission to provide training and support to individuals with disabilities so they may achieve maximum potential for self-reliance and active participation in the community.
Locations:
1038 South Washington - Afton, Wyoming - Administration Office, Day Programming, Vocational, Thrift Store
720 Adams - Afton, Wyoming - Residential Habilitation
250 Van Noy Pkwy - Thayne, Wyoming - Day Programming, Offices and Vocational
130 Wright Street - Thayne, Wyoming - Residential Habilitation
140 Wright Street - Thayne, Wyoming - Residential Habilitation
20 Adaville Drive - Diamondville, Wyoming - Day Programming, Offices, and Vocational
1315 2nd West Avenue - Kemmerer, Wyoming - Residential Habilitation
100 Bear River Drive - Evanston, Wyoming - Day Programming and Offices
1912 West Morse Lee - Evanston Wyoming - Residential Habilitation
208 Champs - Evanston, Wyoming - Residential Habilitation
112 John Hancock - Evanston, Wyoming - Residential Habilitation

CARF Accreditation:
LSR, Inc. maintains CARF accreditation for Community Integration; Community Housing; Supported Living; and, Community Employment Services: Employment Supports. LSR received a Three Year Accreditation at the conclusion of our accreditation survey conducted in November 2016. LSR is scheduled for our renewal survey in November 2019.
"CARF accreditation is a process that demonstrates a provider has met standards for the quality of its services. CARF established these standards to guide providers in offering their services. CARF also uses the standards to evaluate how well a provider is servicing people and how it can improve."
November 30, 2016 - November 1, 2019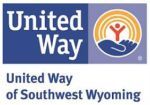 LSR History:
Lincoln Self Reliance, Inc. has been in operation as a Section 501 (c) (3) corporation since July 2000. LSR, Inc. maintains physical facilities in Diamondville, Kemmerer, Afton, Thayne, and Evanston Wyoming. The Administration Office is located in Afton Wyoming.
This past year at our Evanston service locations we continued to have several facility improvements. The outside landscaping at our John Hancock home was finally finished. Contractors laid grass sod at the home so clients and staff now have a lawn around the home (pic below).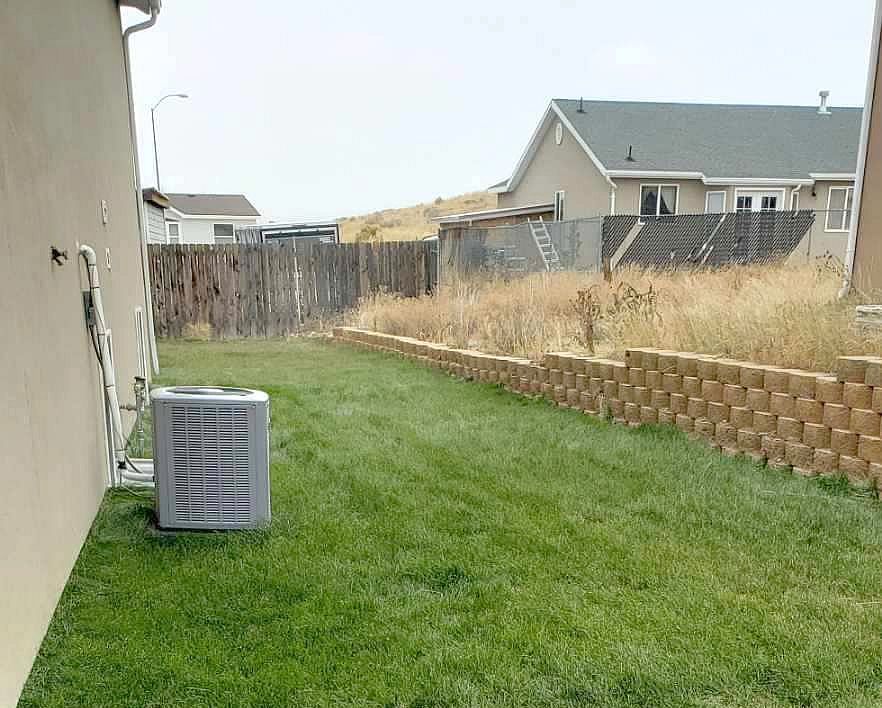 Our Morse Lee home received a new sewer line from the back house to the main city line. The prior line was damaged at some point where it connects into the main city line. The east side of the Evanston day programming building received a new metal roof. And, the garage at Morse Lee received a new shingle roof. Hopefully issues we had with water leaking will be resolved now.
LSR's thrift store located at the 1038 South Washington had another successful year. The local community continues to be very supportive of the store and customer visits have increased during the year. To help with the increased donations and shoppers a summer seasonal helper was added to the thrift store staff. LSR was able to purchase some shelving from the old Shopko store and installed the shelving in the ramp area which has greatly improved the looks of the ramp area and the amount of display space for donations. Gross revenue from the thrift store for the fiscal year was $77,727.
The Afton program was able to replace one of our wheelchair lift equipped shuttle buses with a new shuttle bus. Thanks to a matching grant of $27,000 from the Daniels Fund LSR was able to make this purchase. The new bus has been greatly appreciated by clients and staff at our Afton location (pic below).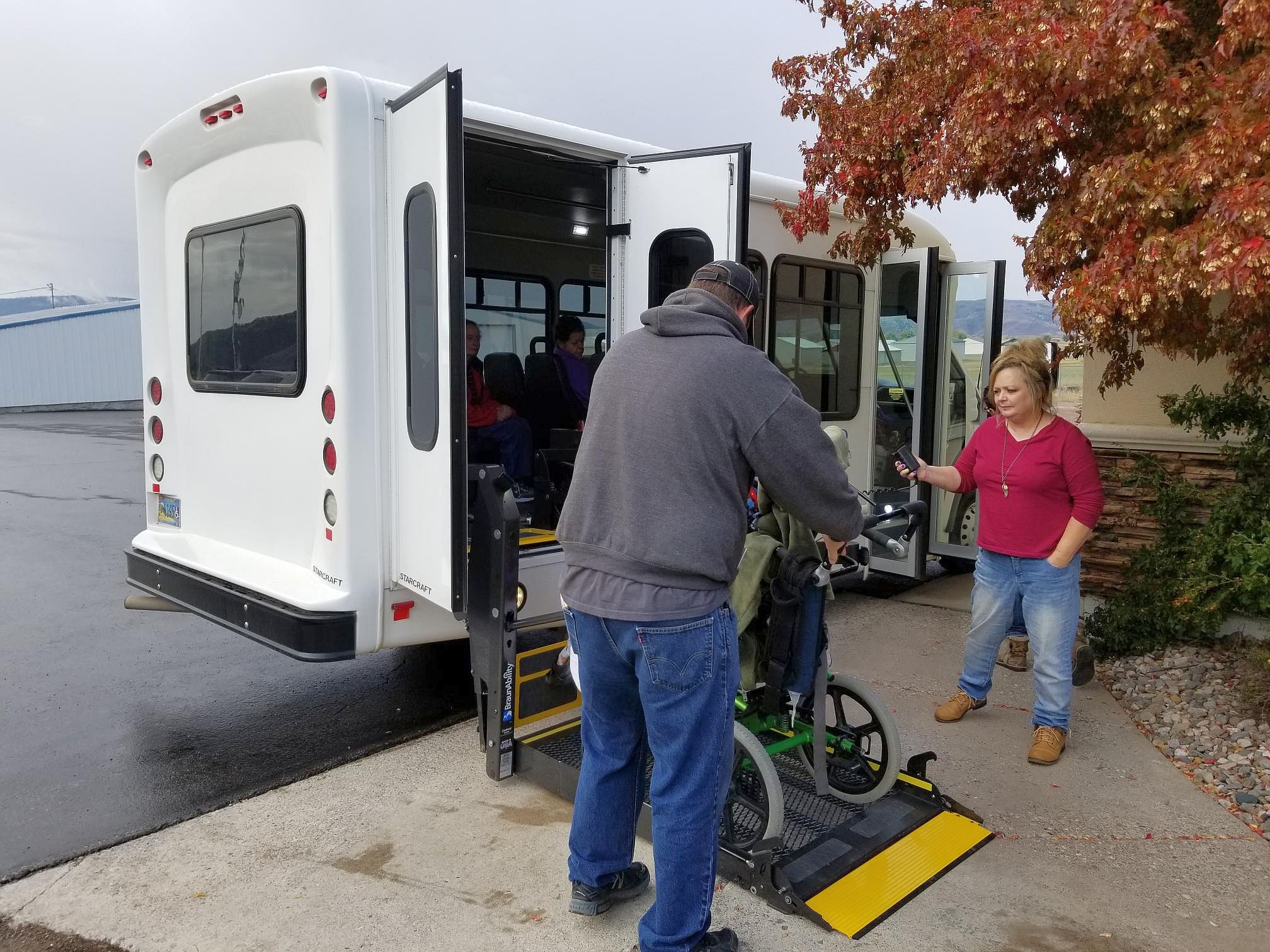 The Thayne program added an access door in the basement between the two apartments at the Wright House. The door allows for staff to check on clients on both sides without having to go outside, which hopefully will reduce the possibility of slips/falls on the steps outside during the evening hours in the winter.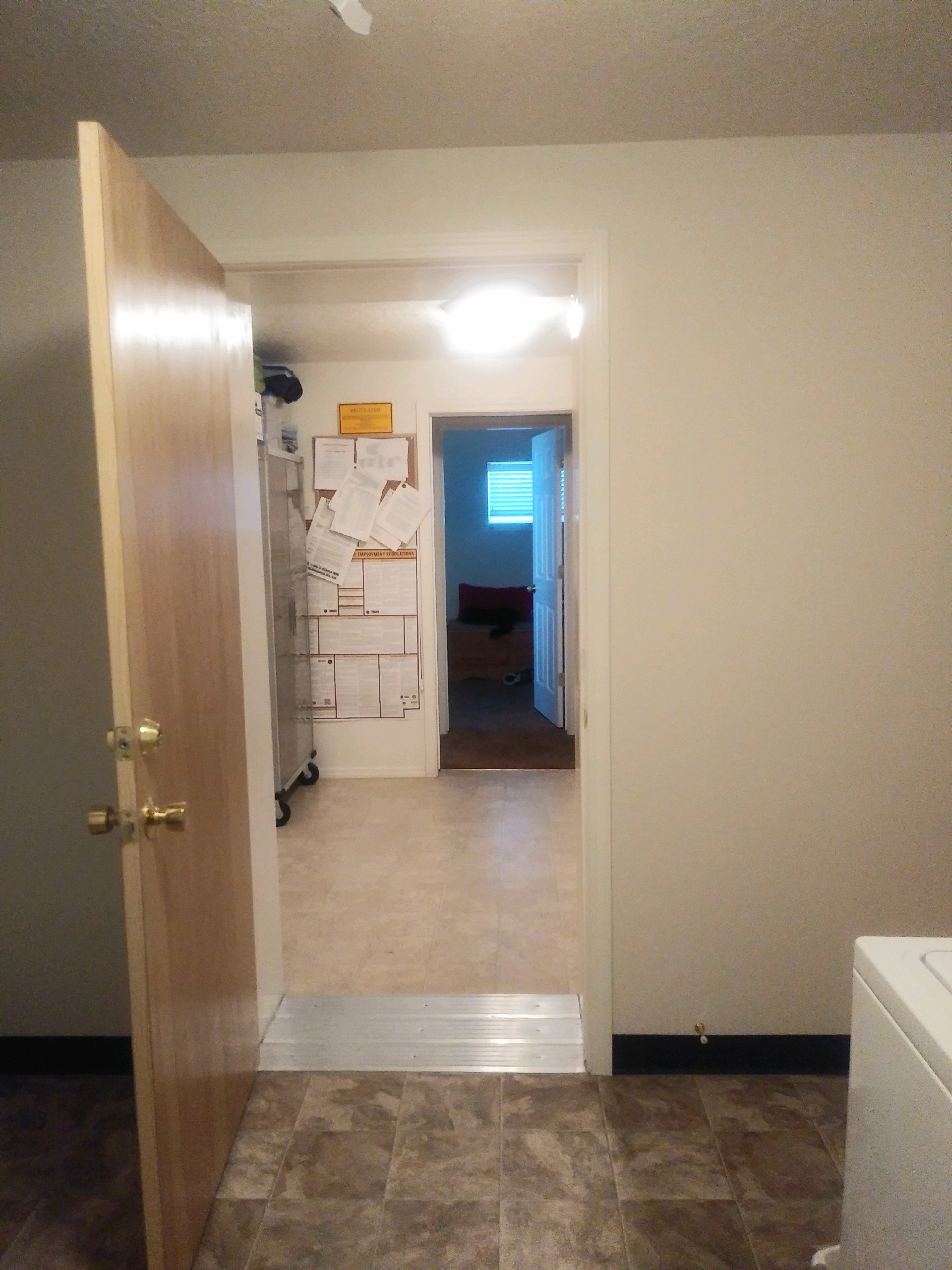 The home also had the front steps replaced on both sides.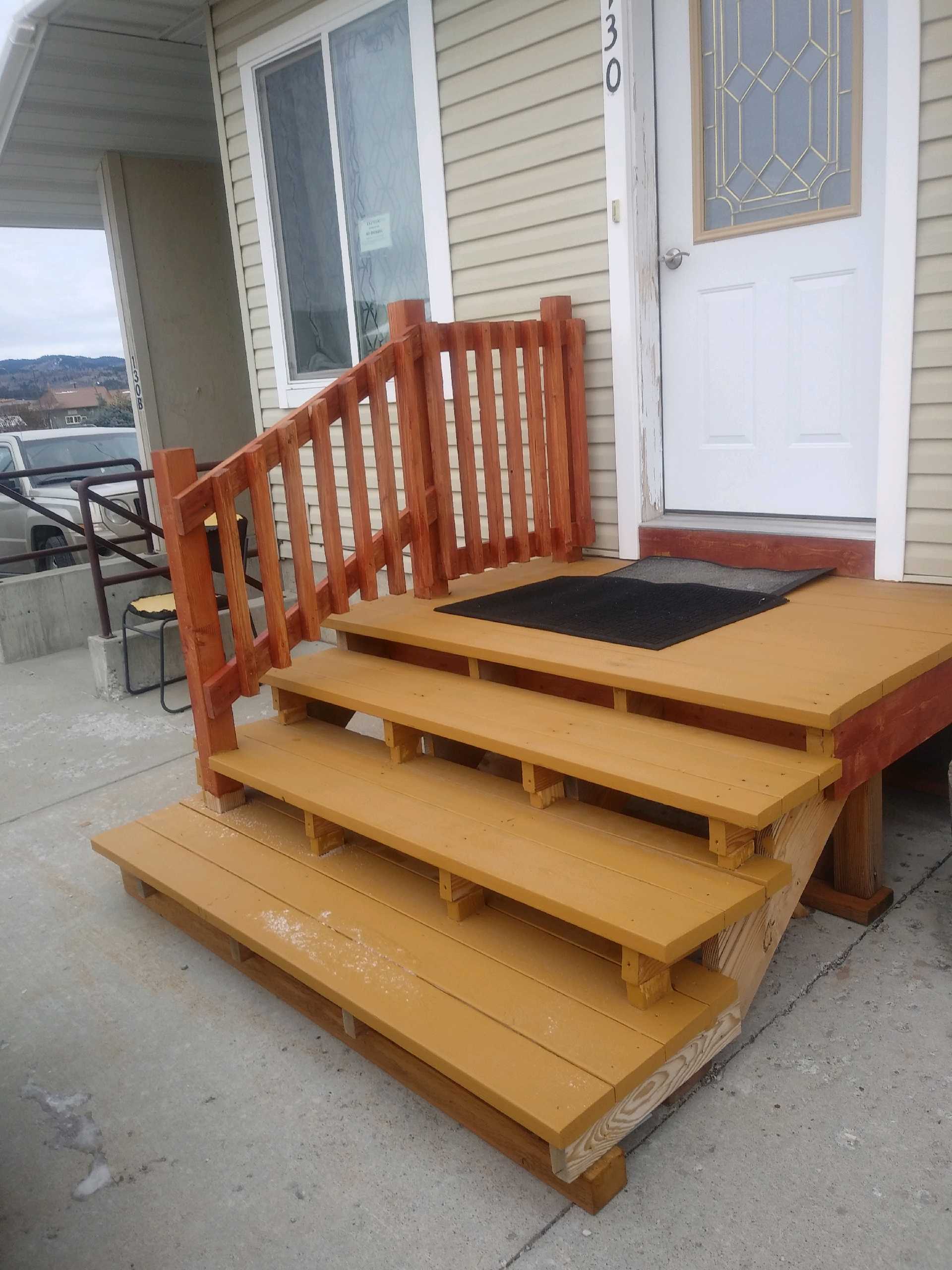 Leadership:
LSR, Inc. maintains a Governance Board of five to ten members from various backgrounds and communities in Lincoln County. LSR, Inc. employs an Executive Director, Darrel Skinner, MSW, to manage the day-to-day operations of the organization. Board members serving at the close of the 2017-2018 fiscal year were:
Board Members included:
· Marti Halverson, President (Etna - Politician)
· Darren Bateman, Vice President (Kemmerer - Energy)
· Anji Taylor, Secretary/Treasurer (Afton - Banking)
· Harold Jones, Member (Afton - Commerce)
· Lisa Beachell, Member (Evanston - Homemaker)
· Kimberly Zuniga, Member (Kemmerer - Education)

Human Resource:
On June 30, 2019, LSR employed one hundred ten (110) staff.
LSR also employed sixteen (16) persons served on-site.
1 Executive Director
1 Deputy Director/Program Manager
13 Lead Direct Support Professionals
73 Full-Time Direct Support Professionals
7 Persons Served Shredding/Recycling
7 Full time Administrative Assistants
5 Program Managers
4 Part-Time Direct Support Professionals
3 Part-Time Thrift Store Clerks
8 Persons Served Custodial Duties
1 Part-Time HR Trainer
1 Person Served LSR Thrift Store
1 Part-Time Information Technology

Programs and Services:
During the fiscal year ending June 30, 2019, LSR provided services to 77 individuals.
· Thirty individuals received Residential Habilitation (Community Living) services through LSR.
· Sixty-one individuals received Day Programming/Community Integration Services through LSR.
· Nineteen individuals received Supported Living Services through LSR.
· LSR also provided personal care, supported emploment, respite, companion services, adaptive equipment, and intervention services during the fiscal year.

LSR Outcomes:
• In a satisfaction survey conducted in December 2018, stakeholders indicated 100% overall satisfaction with Day Hab services; and, 100% satisfaction with Residential Services.
• LSR did not have any formal grievances filed by clients or stakeholders during the fiscal year.
• LSR provided 24,040 transportation rides during the fiscal year.
• In an employee satisfaction survey conducted in December 2018, respondents indicated 87% employment satisfaction working for LSR.
• LSR provided $20,764 in free unfunded services during the fiscal year.
Community Involvement - Persons Receiving Services and Staff:
LSR staff and persons served have been highly involved in community activities.
· Persons receiving services volunteered at:
Food Bank – Afton & Thayne
NAPA - Evanston
South Lincoln Nursing Center- Kemmerer
Thayne Branch Library - Thayne
Uinta Senior Center – Evanston
· Persons receiving services worked at:
Broulim's – Afton
Burger King – Afton
LSR Cleaning Services – Thayne
LSR Thrift Store - Afton
LSR Document Destruction – Afton/Evanston
Pizza Hut – Evanston
Rocky Mountain Yeti – Evanston
Smith's - Evanston
Subway – Afton
· Persons receiving services and staff participated in:
Chambers of Commerce – Kemmerer/Diamondville, Star Valley, & Evanston
Meals on Wheels - Evanston
Human Resource Confederation – South Lincoln County & North Lincoln County
Plan of Care Meeting – Staffing, Team Meeting, IEP, etc.
LSR, Inc. Quarterly Safety Committee Meetings
LSR Board of Directors Quarterly Meetings
Community Events – Fossil Fest, Mountain Man Days, Lincoln County Fair, Oyster Ridge Festival
The 2019 LSR Abilities Dance (pic below)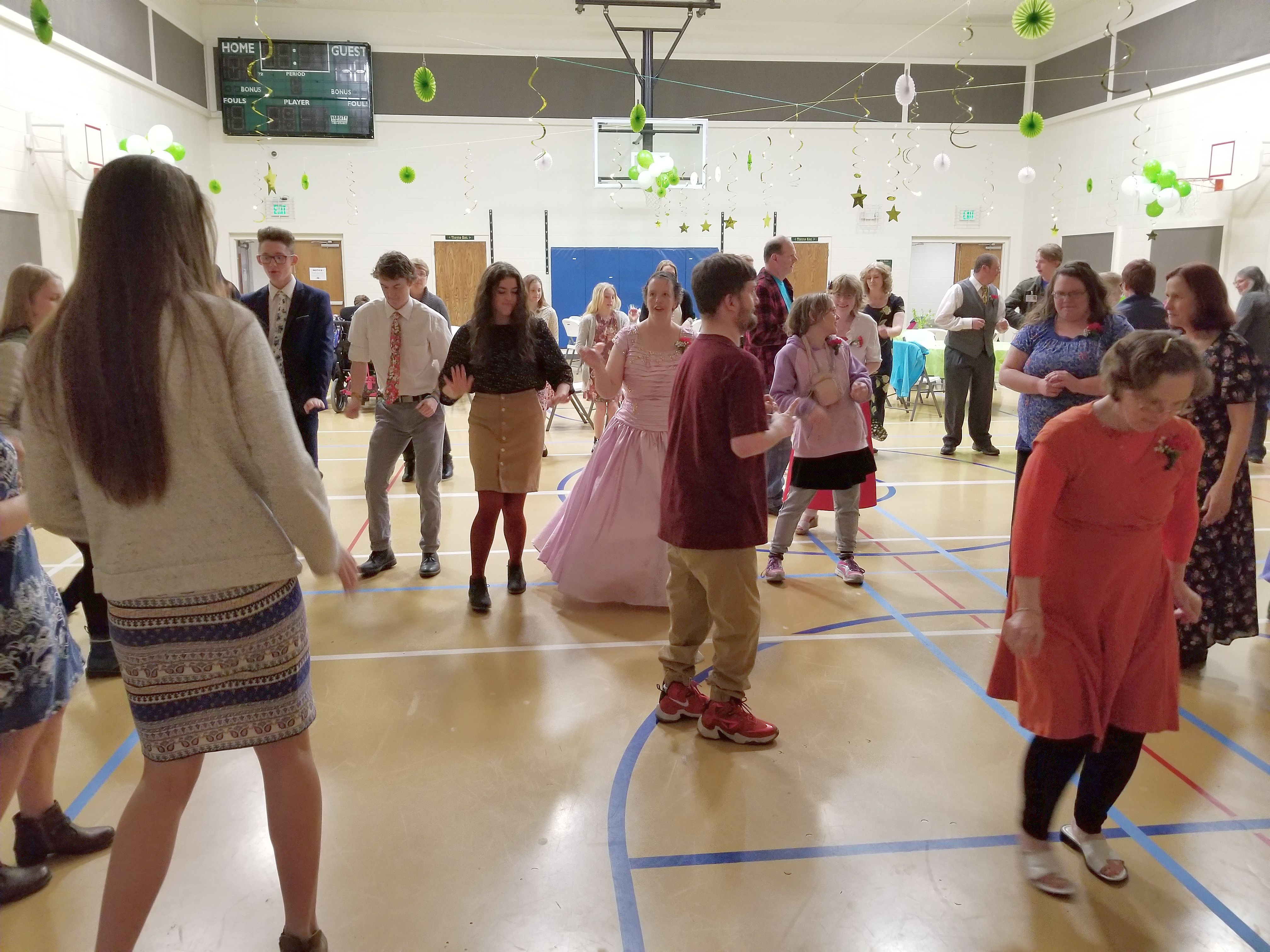 · Persons receiving services and staff network with:
WYNOT, Wyoming Independent Living, Parent Information Center, Behavioral Health Division, CARF, Protection and Advocacy, Wyoming Guardianship, Law Enforcement, Department of Vocational Rehabilitation, Public Health, Department of Family Services, Employment Services, OSHA, WIND, ANCOR, Wyoming Community Service Providers Association, Turning Point, etc.
· Staff participated in:
Star Valley Rotary Club, Kemmerer Rotary Club, Evanston Rotary Club, Star Valley Chamber of Commerce, Diamondville/Kemmerer Chamber of Commerce, Evanston Chamber of Commerce, Human Resource Councils Lincoln County, Wyoming Community Service Providers Association, Behavioral Health Division Work Group Committees, CARF Peer Surveying, etc.

Celebration of Achievements:
An exciting evening was enjoyed by all who attended the annual awards banquet held at the Afton Civic Center (picture below), Kemmerer Events Center, and Evanston Round House. All persons receiving services with LSR received recognition for accomplishments throughout the past year. Community Service Awards were presented to:
• Jackson Hole Adventure Rentals – Star Valley Community Service Award
• Randi McCloud– Diamondville/Kemmerer Community Service Award
• Two Guys Flooring– Evanston Community Service Award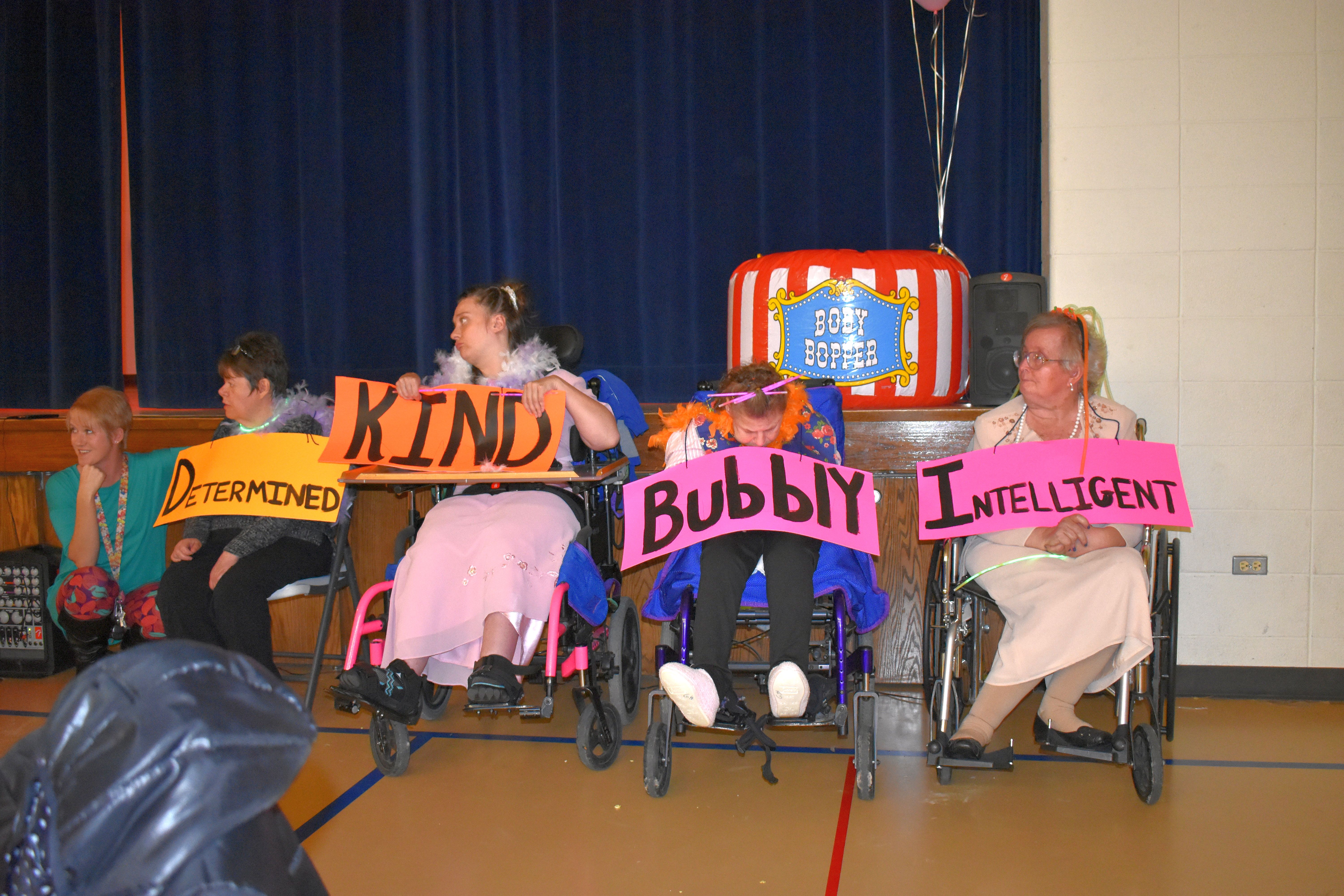 Financial:
A financial audit of LSR records for the period July 1, 2018 to June 30, 2019, was completed by DeCoria & Company PC, Certified Public Accountants. The audit found no significant financial irregularities for the fiscal year.

Income From Grants:
· Lincoln County $ 5,000.00
· United Way $18,202.00
· Daniels Fund $27,000.00
· Silver Star $ 1,000.00
Income From Donations-Fundraising:
· Cash Donations $ 9,600.00
· Fund Raising $ 19,559.00
General Funding Sources Fiscal Year:
· HCBS Medicaid Waivers $ 4,184,242.00
· Room/Board $ 167,600.00
· Thrift Store $ 77,727.00
· LSR Shredding & Janitorial $ 11,638.00
---
Past Published Versions:
2013-2014 | 2014-2015 | 2015-2016 | 2016-2017 | 2017-2018 | 2018-2019 |
---